Nando is famous for its peri-peri chicken. We were at their Bugis store a few times and quite like their food. This time, we tried the one at PlazaSingapura. For some reasons, the foods don't seem to be as good. I also ordered a 'refreshing mint' drink, and it was SO sour – I can hardly taste the mint but lime juice. I guess we should just go back to Bugis next time.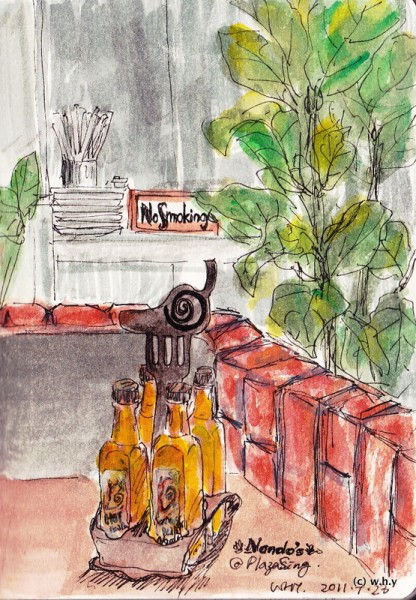 We then headed to VivoCity after lunch. Was supposed to walk along the Sentosa boardwalk, but couldn't stand the heat and just decided to relax in a cafe. The mall was packed with people on this Saturday afternoon. Although there were many cafe and restaurants there, it is not easy to find a place to set. We ended up at Haagen-Dazs, and I had a yummy scope of chocolate truffle icecream.
Did another sketch while chilling in the cafe.