Sketched at the Botanic Gardens with USKSG friends last week. It was such a hot and humid day, I only finished 2 sketches. First one was done at the entrance of the Jacob Ballas Children's Garden. I've walked pass it many times but don't seem to remember that this is what it look like – a butterfly! I decided to sketch it on a pre-colored watercolor paper.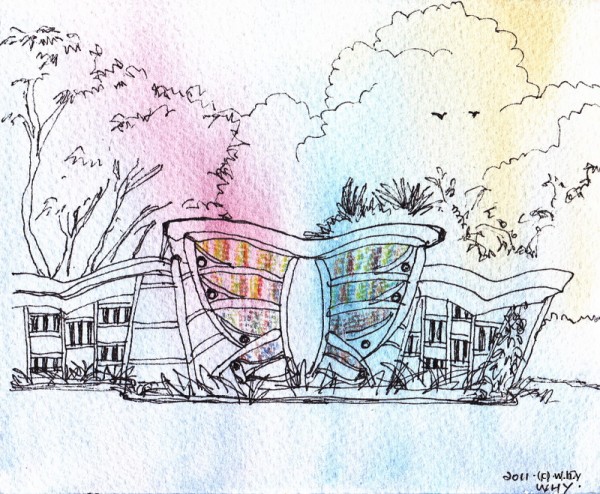 I then added more colors at home. I'm not sure which one I like better…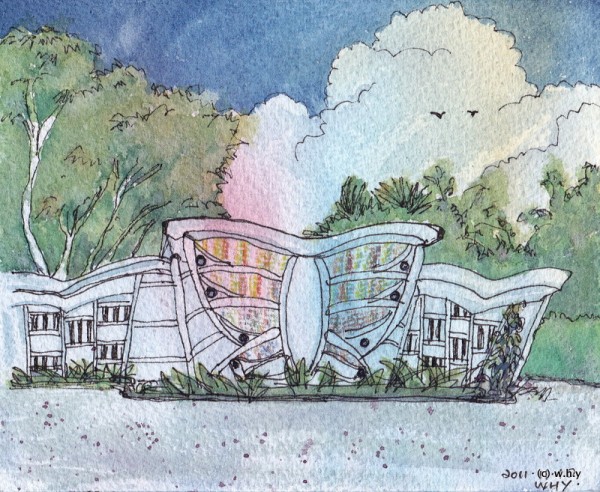 The second sketch was done near the Symphony Lake, where all the other sketchers gathered. I was quite tired already when I got there, and only managed to do the line work. I added the colors at home later.
It was very challenging to sketch the botanic gardens in such a hot and humid day. All the walking doesn't help for sure. Not to mention the constant distractions from ants, mosquitoes, and birds. Hope next time I can be more inspired and be more productive.