The official sketchwalk in October was around the Duxton Hill area. It was my first time there and found many interesting things to sketch. Almost every building is so sketch-able I didn't know where to start! I ended up at the junction of Duxton Hill and Duxton Road where there are some tree shades, and I decided to sketch this little shop across the road. It just stand out from others – the color, the flag and the sign board – looks like a cute store. It was only much later that I found this is a bookstore called 'Littered with books', and many sketchers had sketched it too. I should pay it a visit next time I'm around there.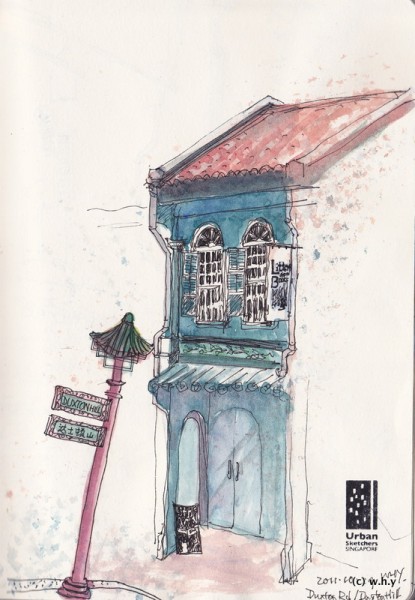 My second sketch was pretty much done at the same spot, I just turned to my left to sketch the Duxton Hill, where all the buildings along it were painted with bright bold colors. As I came late and I don't think I have enough time to finish a detailed drawing, I decided to try blind contours. I sketched the edges and outlines of the buildings only, most of the time without looking at the sketchbook, and then I added in some details that attracts me. I quite like how it turns out.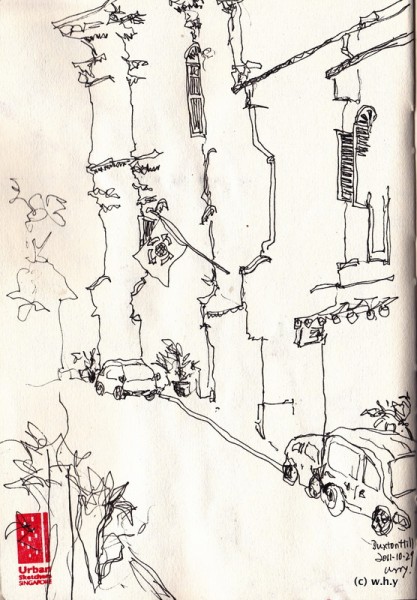 And then I colored it at home. Initially it goes well…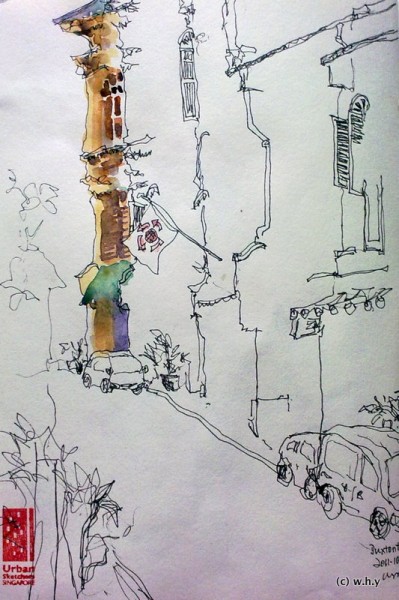 But then it didn't turn out to be what I expected….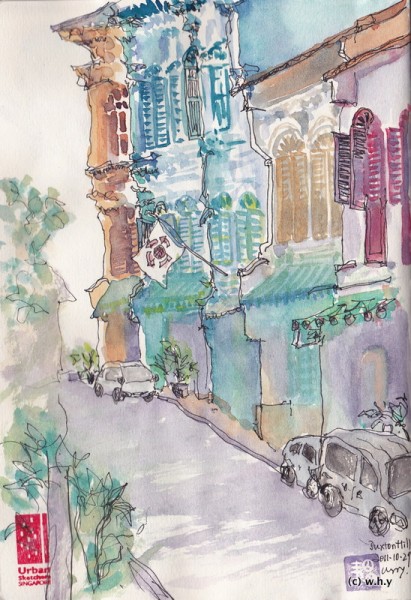 Anyway, my third sketch was also along Duxton Hill. I was stopped by the contrast of the wall, the green arch and the window while walking back to the URA center, so I took out my sketchbook and did another quick line sketch.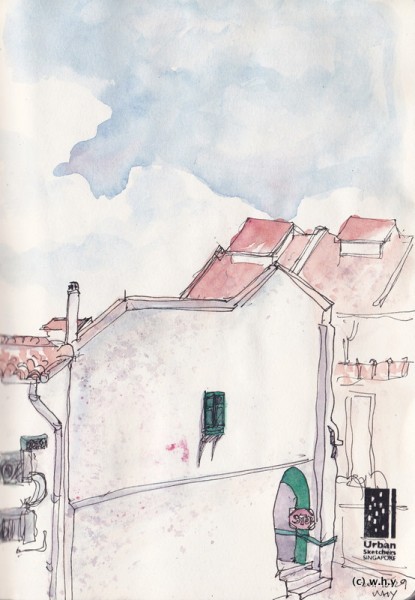 After the sketchwalk, I decided to take a bus at Chinatown. When I was walking along the South Bridge Road, I saw a lot of interesting buildings that I want to draw! Finally couldn't resist the urge of drawing and I drew this jewelry shop on a page with the USKSG stamp. By the way, I love these stamps, they are awesome and make the drawing looks better!