I was at Bintan, the Indonesia island that is just around an hour's ferry ride from Singapore, with my family for a very relaxing holiday trip last month. While we were there, we picked a lot of seashells from the beach. I miss that place, so I did a drawing of some of the seashells we picked.
Here is the black and white version, where you can download and print it, and do the coloring by yourself.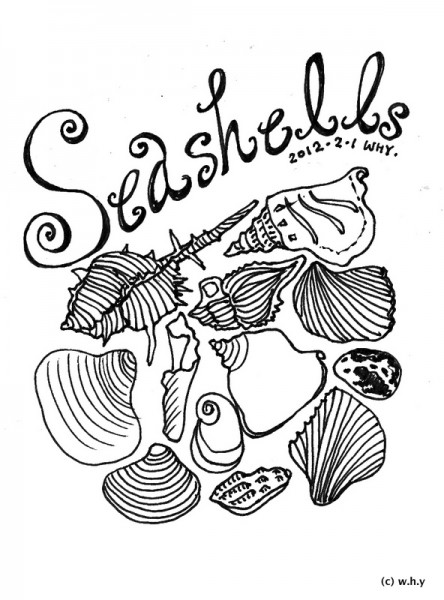 Another version that I did with my watercolor brush in photoshop.