Sketching at the Subway sandwiches store at the Verge. The construction site opposite seems to be the location of the new subway station..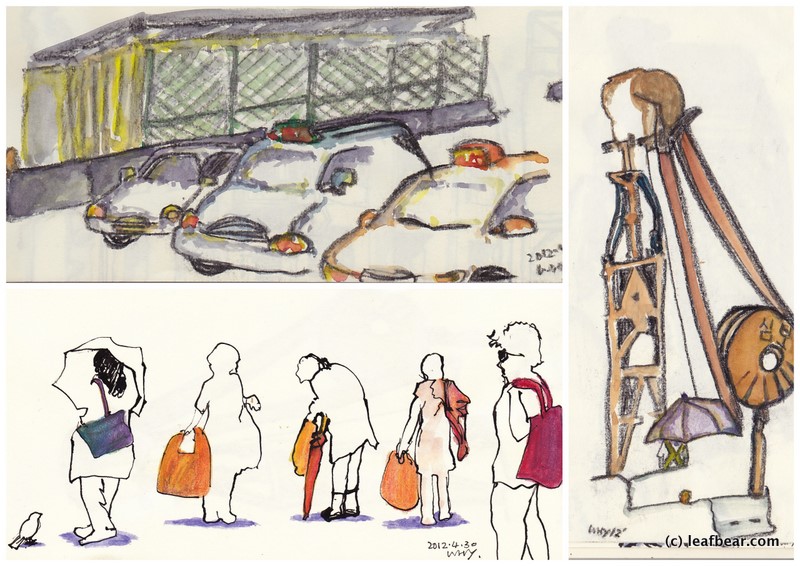 While I was sketching the motorbikes, one of the owner came and said he'd buy TOTO, lottery in SG, based on the plate numbers of these bikes..
Many interesting shop-houses to sketch in Little India.