Haven't updated for a while as I went back to HK for a short break. Did not bring the camera this time, just a small sketchbook and a pen. It was great to see family and friends again, but the trip was too short.
We took an early flight to HK.
The first thing we did after settling down is to go for a haircut. I had a very bad haircut a few months ago in SG and I need a fix so badly… felt much happier after the haircut. Then we went back to the hotel and take a short break before going to family dinner.
The next morning, we had dim sum brunch with a friend.
We went to Sha Tin to see the Picasso Exhibition in the afternoon, and had dinner at New Town Plaza with a friend.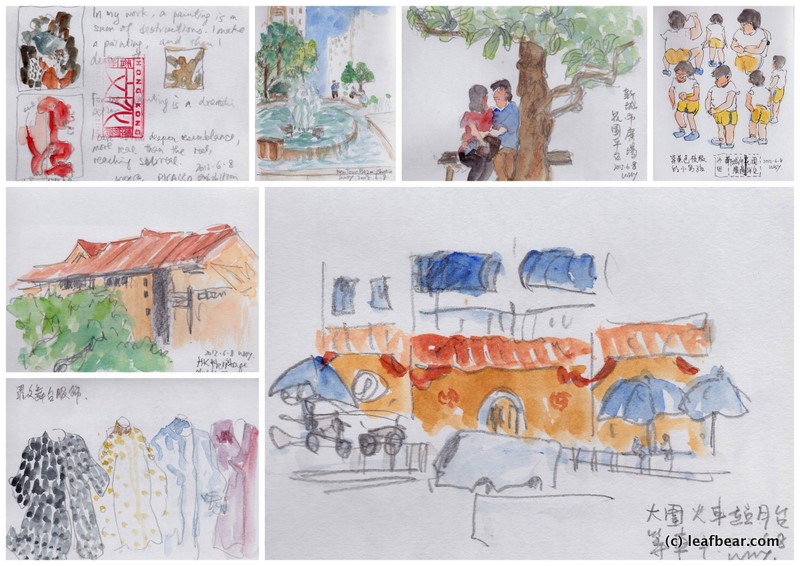 The next day, we went to Sai Kung. We even took a small boat to one of the off islands. The boat ride was really fun. We had desserts at the famous HoneyMoon dessert place before going home for dinner.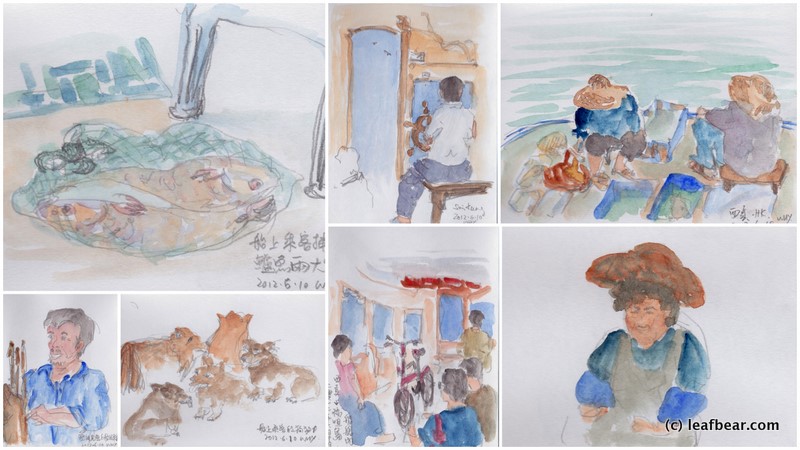 On the bus ride from town to HKIA.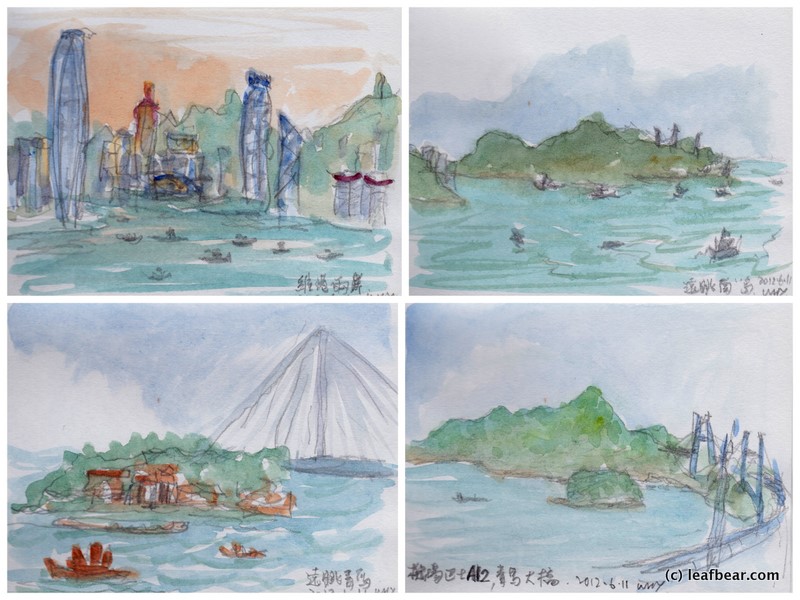 On the flight back from HK to SG.